SBI PO 2022 Notification Exam Summary
Organization

SBI

Post name

Probationary Officer (PO)

Vacancy

1673

Application Mode

online

Registration date

22nd Sept. 2022 to 12th Oct. 2022

Exam Mode

Online

Recruitment Process

Prelims – Mains – Psychometric Test -Group Exercise & Interview

Salary

Gross Salary 1,09,000/- per Month

Age Limit

General (21-30 Years)

OBC/SC/ST(21 – 35 years)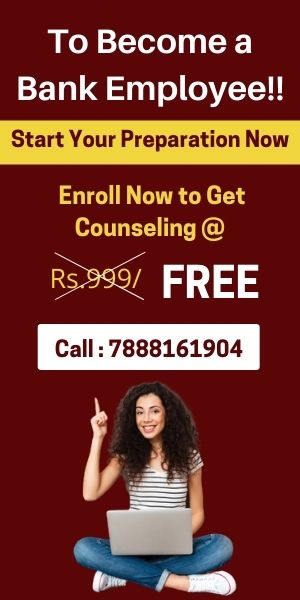 SBI PO 2022 Notification Important Dates
| | |
| --- | --- |
| The tentative schedule of events is as follows: Activity | Tentative Dates |
| SBI PO Notification | 21st  September 2022 |
| Online Application Starts | 22nd  September 2022 |
| Online Application closes | 12th October 2022 |
| Online Examination – Preliminary | 17th, 18th, 19th & 20th December 2022 |
| Online Examination – Mains | January/February 2023 |
| SBI PO Interview | February/March 2023 |
| SBI PO Final Results | March 2023 |
SBI PO 2022 Application Fees
| | |
| --- | --- |
| Category | Application fee |
| SC/ST/PWD | NIL |
| General/OBC/EWs | Rs. 750/- |
The beginning salary, basic pay of SBI PO is Rs 27620. With four advance increments in the compensation size of 23700-980 (7) – 30560 – 1145 (2) – 32850 – 1310 (7) – 42020. This means the PO will get a basic of Rs 23700 with an increment of Rs 980 for the next 7 years, followed by a basic of Rs 30560 with an annual increment of Rs 1145 for the next two years and so on. The maximum basic salary will be Rs 42020.
SBI PO In Hand Salary
Approximately, a total of Rs 40000 to 42000 salary is the monthly in-hand salary of SBI PO. The Gross compensation received lies between 8.20 Lakhs (minimum) to Rs. 13.08 lakhs (maximum) per annum. The amount varies with the location of job posting.
How good is SBI PO Job? Let's see the promotion designation of a PO through various steps:
Level 1- Probationary Officer: The basic training phase of PO where he learns all the basic responsibilities he has to take.
Level 2- Assistant Manager: The work of an Assistant Manager is same as that of a PO. It's just that this post is confirmed and not on a probation period.
Level 3- Branch Manager: The branch manager leads the whole bank branch.
Level 4- Chief Manager: The chief manager takes the responsibility of the main branch in a city i.e. a bigger branch.
Level 5- AGM: The Assistant General Manager takes care of a group of the branch in a region.
Level 6- DGM: The Deputy General Manager takes care of branches in a bigger zone or no. of the region.
Level 7- CGM: The Chief General Manager heads a circle like a complete branch of a state.
Level 8- GM: The General Manager has a higher responsibility of taking care of all the branches globally. He takes multiple duties and roles.
SBI PO Eligibility Criteria
Citizen of India
Subject of Nepal or Bhutan
Tibetan refugees who came to India before 1st January 1962 with the intention of permanent settlement.
Person of Indian Origin (PIO) who has migrated from Burma, Pakistan, Sri Lanka, Vietnam or East African countries of Zaire, Kenya, Tanzania, Uganda, Zambia, Ethiopia, Malawi, with the intention of permanent settlement in India Candidates belonging to the category 2, 3, 4 must have a certificate of eligibility issued by the Govt. of India in their favor.
Candidates must hold a Graduation degree in any discipline from a recognised University or any equivalent qualification which is recognised by the Central Government. They should ensure that the passing certificate should indicate the degree pass date in it.
Prospective applicants who are in the Final Year/ Semester of their Graduation may also apply on a provisional basis. However, this is subject to the condition that at the time of the interview, they'll need to produce proof that they have passed the graduation examination.
Candidates who have an Integrated Dual Degree (IDD) certificate need to ensure that the date of passing of the IDD is as mentioned in the notification.
Candidates who possess Chartered Accountancy qualification are also eligible to apply.
As per the SBI PO qualification criteria, the candidates should indicate the percentage obtained in Graduation degree and calculate it to the nearest two decimals in the application form. For cases where CGPA is awarded, applicants should convert the grade into percentage and indicate it in the online application form.
For the SBI PO eligibility percentage, candidates with less than 60% in their graduation are also eligible to take the SBI PO exam. The State Bank of India prescribes no minimum percentage in Graduation for the SBI Probationary Officer (PO) exam.
Our Successful Students in Competitive Exams like IBPS-Clerk, SBI-Clerk, SBI-PO, SSC, Railway & Insurance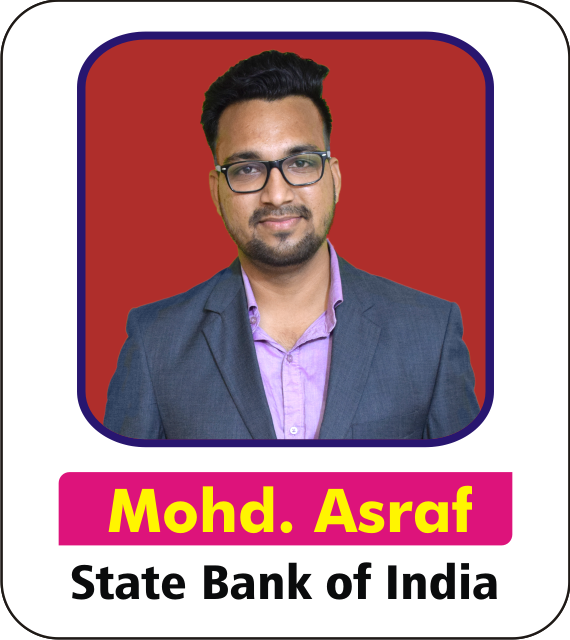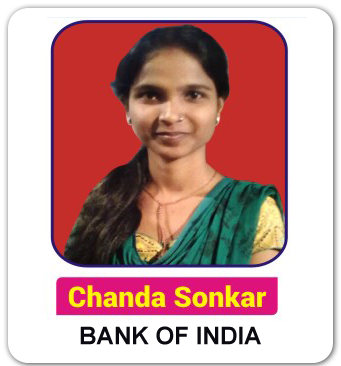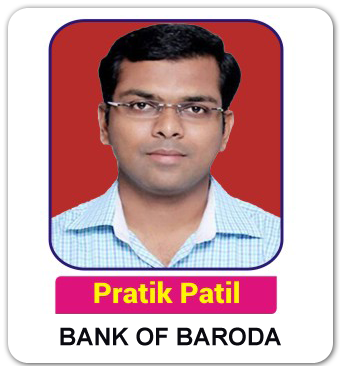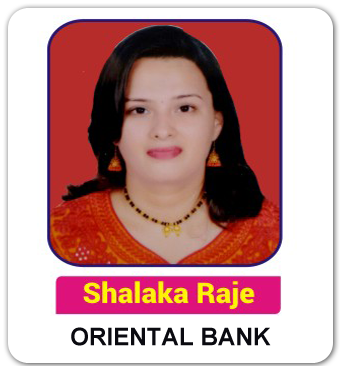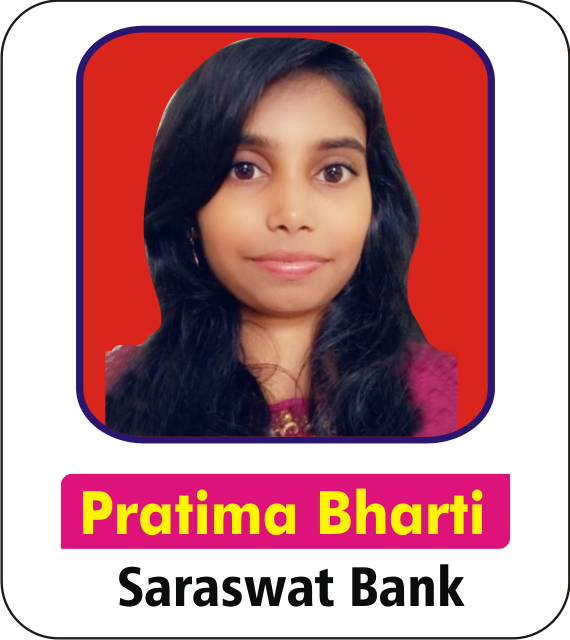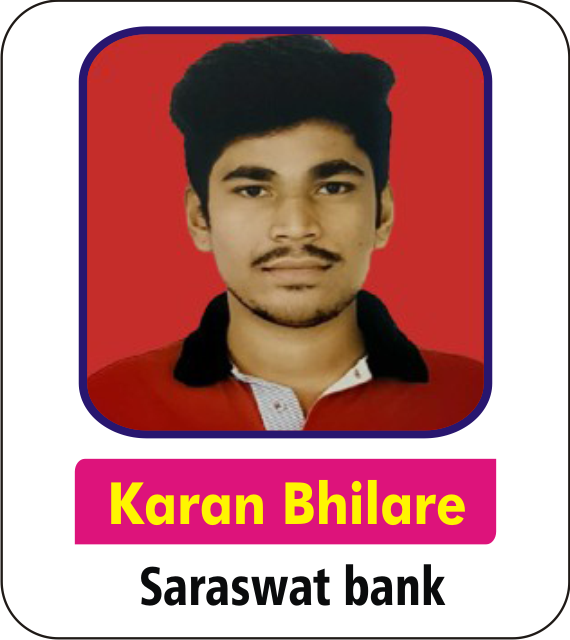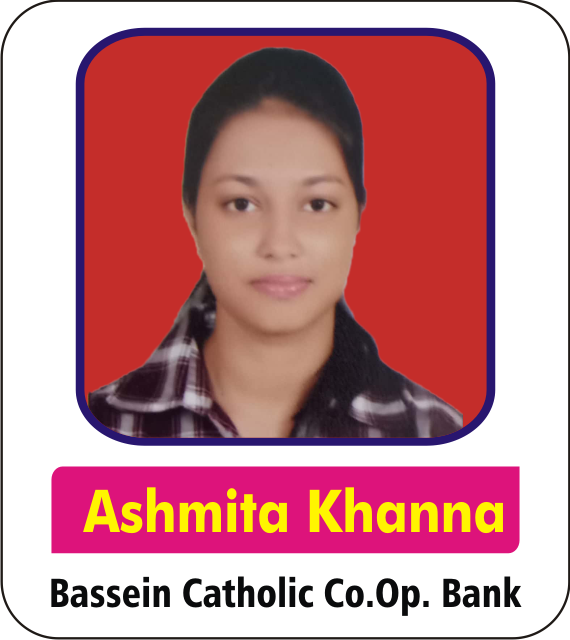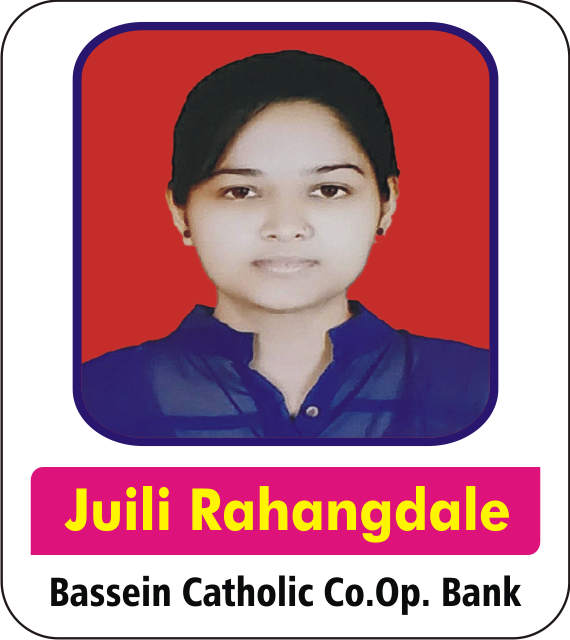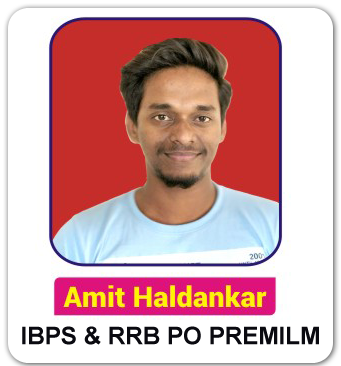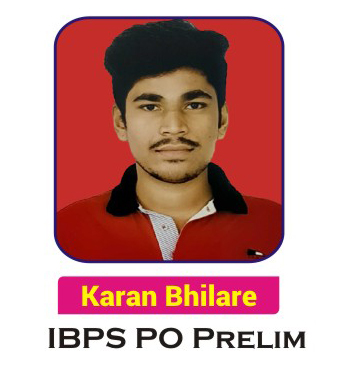 Candidates applying for the SBI PO exam should not be below 21 years and not above 30 years.
| | |
| --- | --- |
| Category | Age Relaxation |
| General Category | 0 years |
| Scheduled Caste(SC) | 5 years |
| Scheduled Tribe (ST) | 5 years |
| People affected by the 1984 riots | 5 years |
| Kashmiri Migrants | 5 years |
| Other Backward Classes (Non-Creamy Layer) | 3 years |
| PWD (Gen/EWS) | 10 years |
| PWD (SC/ST) | 15 years |
| PWD (OBC) | 13 years |
| Ex-servicemen, ECOs, SSCOs who have rendered 5 years of military service. | 5 years |
The Exam pattern of SBI PO is in 3 Stages


The Composite time for Prelims exam is of 60 minutes for 100 Marks and consists 100 questions.
Prelims exams rewards 1 mark for every correct answer and deducts 0.25 marks for every incorrect answer
S.No.

Name of Tests
(Objective)

No. of
Questions

Maximum
Marks

Duration

1

English Language

30

30

20 Minutes

2

Quantitative Aptitude

35

35

20 Minutes

3

Reasoning Ability

35

35

20 Minutes

Total

100

100

1 Hour
The Composite time for Mains exam is of 180 minutes for 200 Marks and consists 155 questions.
Prelims exams rewards 1 mark for every correct answer and deducts 0.25 marks for every incorrect answer
Introduction of Descriptive Test
The Descriptive Test of 30 minutes duration with two questions for 50 marks will be a Test of English Language (Letter Writing & Essay). The English Language Paper is to assess the candidates' writing skills and it is compulsory to pass in this paper by securing a minimum Cut Off by the commission.
S.No.

Section

No. of Questions

Maximum

Marks

Time allotted
for each
test

1

Reasoning & Computer Aptitude

45

60

60 minutes

2

General Economy/ Banking Awareness

40

40

35 minutes

3

English Language

35

40

40 minutes

4

Data Analysis & Interpretation

35

60

45 minutes

Total

155

200

3 hours

5.

English Language
(Letter Writing & Essay)

02

50

30 minutes
Candidates qualifying in the objective and descriptive test will be called for a group exercise & interview.
The SBI PO Group Exercises will be of 20 marks while the Interview will be of 30 marks. Thus, making it a total of 50 Marks.
Qualification/ qualifying marks in the group exercise and interview is decided by the Bank. Aggregate marks will decide the qualification after which they will be arranged in descending order in each category.
Only the marks obtained in Main Examination (Phase-II), both in the Objective Test and the Descriptive Test, will be added to the marks obtained in GE & Interview (Phase-III) for preparing the final merit list.
The candidates will have to qualify both in Phase-II and Phase-III separately.
The SBI PO Prelims Syllabus will comprise of three sections:
Logical Reasoning
English Language
Quantitative Aptitude
The syllabus for each of the sections is presented below.
Logical Reasoning
Subject

Topic

Logical Reasoning

Alphanumeric Series
Ranking/Direction/
Alphabet Test
Data Sufficiency
Coded Inequalities
Seating Arrangement
Puzzle
Tabulation
Syllogism
Blood Relations
Input-Output
Coding-Decoding
Quantitative Aptitude
Subject

Topic

Quantitative Aptitude

Simplification
Profit & Loss
Mixtures & Alligations
Simple Interest & Compound
Interest & Surds & Indices
Work & Time
Time & Distance
Mensuration – Cylinder, Cone, Sphere
Data Interpretation
Ratio & Proportion, Percentage
Number Systems
Sequence & Series
Permutation, Combination &
Probability
English Language
Subject

Topic

English Language

Reading and Comprehension
Synonyms and Antonyms
Idioms and Phrases
Vocabulary Test
Phrasal Verbs
Fill in the qualifying words
Cloze Test
Para jumbles
Error Spotting
Fill in the blanks
Miscellaneous
The SBI PO Mains will have four sections.
Reasoning and Computer Aptitude
Subject

Topic

Reasoning

1.      Verbal Reasoning

2.      Syllogism

3.      Circular Seating Arrangement

4.      Linear Seating Arrangement

5.      Double Lineup

6.      Scheduling

7.      Input-Output

8.      Blood Relations

9.      Directions and Distances

10. Ordering and Ranking

11. Data Sufficiency

12. Coding & Decoding

13. Code Inequalities

14. Course of Action

15. Critical Reasoning

16. Analytical and Decision making

Computer Awareness

1.      Internet

2.      Memory

3.      Keyboard Shortcuts

4.      Computer Abbreviation

5.      Microsoft Office

6.      Computer Hardware

7.      Computer Software

8.      Operating System

9.      Networking

10. Computer Fundamentals/ Technologies
Data Analysis & Interpretation
Subject

Topic

Data Analysis & interpretation

1.      Tabular Graph

2.      Line Graph

3.      Pie Chart

4.      Bar Graph

5.      Radar Graph Caselet

6.      Missing DI

7.      Caselet DI

8.      Data Sufficiency

9.      Probability

10. Permutation and Combination
English language
Subject

Topic

English

1.      Reading Comprehension

2.      Grammar

3.      Vocabulary

4.      Verbal Ability

5.      Word Association

6.      Sentence Improvement

7.      Para Jumbles

8.      Cloze Test

9.      Error Spotting

10. Fill in the blanks
General Economy/ Banking Awareness
Subject

Topic

General Economy/ Banking Awareness

1.      Financial Awareness

2.      Static Awareness

3.      General Knowledge

4.      Current Affairs

5.      Banking and Financial Awareness
There are many factors which would affect the SBI PO Cut Off. The most important factors which would affect the SBI PO Cut Off 2020 will include:
Candidates' performance in the exam
Number of applicants
Number of vacancies
Previous years' cutoff trend.
| | | | | | |
| --- | --- | --- | --- | --- | --- |
| Prelims | 2016 | 2017 | 2018 | 2019 | 2020 |
| Cut-off | 47.50 | 51.50 | 56.75 | 71 | 58.5 |
| | | | | | | | |
| --- | --- | --- | --- | --- | --- | --- | --- |
| Mains | 2013 | 2014 | 2015 | 2016 | 2017 | 2018 | 2019 |
| Cut-off | 63 | 55.2 | 49.25 | 49.75 | 44.75 | 50.79 | 52.21 |