Get Ready for Your Dream Job in Government Sector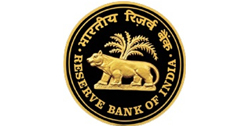 131 training sessions of 5 Subjects with separate faculty for each subject.
25+ year of combined experience.Trained 1000+ candidates till date.
Lifetime validity of course - Regular training assistance till age bar
500+ online practice tests and 40+ offline mock test with personalized attention.
MPSC 2019 - 342 Vacancies  1)उप जिल्हाधिकारी:- 40 जागा 2)पोलीस उप अधीक्षक/सहायक पोलीस आयुक्त:- 34 जागा 3)सहायक संचालक,महाराष्ट्र वित्त व...
Our Successful Students in Competitive Exams
Our Successful Students in Digital Media
279-280, Vira CHS, Plot No. 67, Anand Nagar, Near Paltform No. 1, Navghar, Vasai (W), Maharashtra - 401202
(+91) 7888161904
(0250) 2333006