Shyaam Raawool – Founder & Director
Shyaam has 16 years of Professional & Entrepreneurial experience with corporate like Sun Pharma, Aditya Birla Group & Kotak Mahindra. His core competencies are in Talent Hunting, Recruitment, Training & Development, Business development, Strategy planning & implementations.
He is known for his creativity, whether it is in process designing or implementation of the same. Shyaam is highly organized & known for his strong people skills & excellent problem solving skill. His Persistence and assertiveness combined with tact and diplomacy always gives him an added edge over others.
Shyaam is looking after the HR systems, handling employee relations, ensuring compliance with regulations, managing budgets, assessing staffing needs, hiring employees, designing training programs, and developing compensation plans.
ACADEMIA:
MBA in Human Resources
B. Sc. ( Chemistry )
LUTCF from The American College & IAIFM
Situational Leadership (SLT) from Center of Leadership Studies
The 4 Disciplines of Execution Excellence (4DX) from Franklin Covey
Prof. Pankaja Raawool
Chief Officer – Account & Admin
Prof . Pankaja is responsible for the development and execution of the company's strategic direction as well as students development & career progression.  With over 20 years' of experience in the educational sector, Pankaja  holds a Master in Arts & Bachelor of Education Degree and is a member of the  'Maharashtra Class Owner's' Association'
Prof. Pankaja has been involved across the wide spectrum of education from the secondary school system to higher education to professional competitive training for the past 20 years. At IIKD she is looking after Administrations, HR & students development initiatives
Prof. Santosh T Rawool
Managing Director- IT & E-Promotion
Santosh has 12 years of E- learning training experience with corporate like Image Institute, Pixel Dimention, and animation institute. His core competencies are in to enhance the creativity of the student.  He is known for his creativity, whether it is in Graphic, web, motion graphic designing. He is looking after E Promotion, Digital Marketing & IIKD Digital Gurukul.
ACADEMIA:
B. A.
Diploma in Multi Media
Diploma in Digital Marketing
Mr. Sanjeev Kelkar
Business Head – IIKD

I am working as a Business head at IIKD. Sales & marketing experience 28 years, Highest team handling experience of 53 members.
Worked in different positions from Junior sales executive to District Manager to Business development manager at other organizations.
Meeting people & listening to them to give best-fit solutions is my passion & area of interest.
ACADEMIA:
Abhay Patil
Chief Belief Officer
Abhay has cross Functional 16 years exposure and experience in all facets – Marketing (Online Identity Management in E-commerce platform), Sales & Distribution (Pharmaceutical, Life Insurance and Video Streaming Technology), Life Insurance  Operations (Managing Underwriting Department, Underwriting Training, IT enhancement, Policy Servicing and Claims), Product Management Team (PMT) for Pharmaceuticals and Outsourcing off-shore Processes in KPO.
Being a 'VISIONARY NETPRENUER' he is very active in Social Media which help him to build his huge Social Network.
Abhay's ability to not only focus on the tasks at hand, but also to think critically about the work, help him to proactively understand the needs of the clients while at the same time acting as trusted advisor who offer the right solutions in a cost-effective and useful way thus succeeding in their deliverables.
Online Reputation Monitoring, Social Media Optimization, Personal Branding Management, Life Insurance Underwriting, Pharma – IT Marketing Liaison, Mentoring / Training and Franchise Development & Expansion are some of his area of Expertise.
ACADEMIA:
Diploma in Neuro-linguistic programming (NLP)
General Management Program from IIM, Indore
MBA in International Business & Information Technology
M. Pharm in Medicinal Chemistry
Thomas Samuel brings with him more than 25 years of industrial and business experience. An electrical engineering graduate, he is a 'hands on' man with exposure to different capital equipments businesses having managed clients as wide ranging as electricity boards, utility companies, private power producers while with Alstom. His last assignment exposed him to printing and packaging solution providers catering to the carton, flexible film and corrugated board industry. His past work has taken him to work across cultural and national boundaries with ease rounding off his personality to merge with ease into diverse working environment and cultures.
For Thomas, the devil is in the details. He has practiced this in the substantial time and energy that he has devoted to 'recruitment and training' while in his previous assignments – a very crucial aspect of organisation building in his belief. He continues to develop on this conviction with IIKD as well. Thomas believes in keeping the requirement of the end customer in focus in all aspects of working. The various initiatives of team building hold this prime requirement in perspective.
ACADEMIA:
 BSc Engg (Electrical Engg.) from REC (NIT) Kurukshetra. 1985 Graduation year.
Mukund Mulye
 Chief Public Relation Officer
25 years experience in PR position in couple of India's top organizations, Mukund has passion & dedication for his work. His relation building skill helps him to build his strong public relations . Mukund looking after planning publicity strategies and campaigns. writing and producing presentations and press releases. Dealing with enquiries from the public, the press, and related organizations. Organizing and attending promotional events such as press conferences, open days, exhibitions, tours and visits.
Ms. Indra Suthar
Center Head – IIKD Vasai
We may explain Indra in single sentence Clam, cool with lot of energy. Always ready for any task , most flexible person in the team. Apart from counseling she is very particular about students attendance & their performance. Single point contact for all students for any support.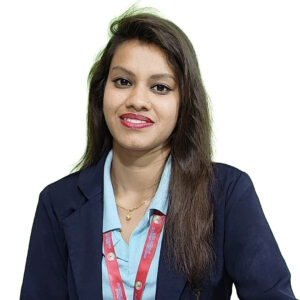 Ms. Saiyma Sheikh
Center Head – IIKD Virar
Talking about Ms. Saiyma, here comes in our mind her patience toward results and flexible attitude toward tasks. Working for more than 4 years in the marketing field has made her comfortable and bold in front of any personality also, to more than 5420+ students she has counseled in the past 3 years in this counseling field. With excellent communication skills and interpersonal skills taking seminars, and guiding students from various backgrounds has become her passion and core interest now. One of the finest members who handle a team, the branch, and every department of that particular branch.
Ms. Kalpana Kukali
Sr. Executive – Digital Marketing 
The Most Creative Department of the institute comes under this most creative and calm personality known as Ms. Kalpana Kukali. Having a bachelor's degree in science and IT field has made her comfortable with updated technologies. Working Behind the curtain with additional effort for more than 2 years now has made her a master in this Digital Field. She pursued her diploma in the same field and started her internship of 6 months, Now she her-self handles her own team of Digital Marketers, editors, cinematographers, etc.
Ms. Simran Sayed
Executive Counselor – IIKD Vasai
I'd describe myself as a lively, dedicated, and ambitious young professional with a strong thirst to learn and excel. Known at the center for my counseling and convincing skills. Other than my immaculate professional attributes, I can be credited as one of the most involved employees who's shown active participation in every employee engagement activity exhibiting my strong, confident personality and an optimistic attitude.
Ms. Simran Sav
Sr. Executive – SSM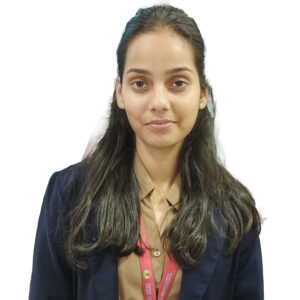 Ms. Nikita Singh
Tele- Counselor
I am an enthusiastic, self-motivated, reliable, responsible, and hard-working person… I'm working as an Executive Counselor.I am a mature team worker and adaptable to all challenging situations…Most of the time, I worked with the youth, particularly students. As we focus on facilitating recreational programs, ensuring a safe and fun experience for them
Ms. Vishakha Ghadge
Tele – Counselor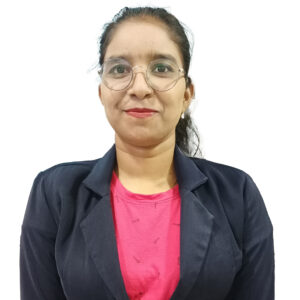 Mrs. Jyoti Kaur
Tele – Counselor
Ms. Aishwarya Menon
Jr. Executive Digital Marketing
Prof. Lav Mishra
Deputy Chief Officer – Civil Service 
Being a UPSC mentor for the last 10 years and trained more than 1lakh students for UPSC exams. Which gives an edge for those students who dream to become civil servant of the country. I have qualified twice IAS Interview in 2013 and 2016. I taught India's renowned civil service institutes in Delhi, Lucknow and Mumbai. I also provide interview session for the various government exams.
Prof. Murlimanohar R. Jha
Chief Officer – Training & Development
Quantitative Aptitude(Mathematics) is a subject that is totally related to the ground reality for example topics like Profit & loss, Speed distance & time, and Time & work, etc. When I do this stuff I really enjoy the magic as well as the logic and the main thing is to find the answers in seconds by using logic and which all aspirants need in this phase of preparation and I really like to enlighten them with that conceptual understanding."wo kehte h na khel khel me padhai" this is how I teach QA and made it easy for students.
Prof. Pruthvi Jagani
Faculty – IIKD
Passionate, hardworking, and caring faculty having the benefit of students at the top of her mind. Her explanation methods are crisp, clear and concise which benefit a student to grasp a concept quickly and go on to apply the same. Her ability to take on new challenges is impeccable. Her communication is simple yet effective. The diligence of the faculty in providing scheduled lectures along with easy-to-understand notes and explanations is second to none. Most importantly her ability to understand a student's problem and ability to overcome it makes Pruthvi the top faculty for logical reasoning.
Prof. Shivangi Shah
Faculty – IIKD
With 7 years of training UPSC, MPSC, SSC, Railways, and Banking students; and make them understand the concepts from scratch. To make students self-dependent, train them in such a way that they start thinking of the future in a productive manner. Help them implement theoretical things practically wherever possible. Darwin Martin once said -"A teacher's job is to take a bunch of live wires and see that they are well-grounded. "The same applies whenever I enter the class!
Prof . Shivangi Upadhyay
Faculty
Good connect with students as she has a vast experience in the field of teaching. She has an updated knowledge of her subject and exam patterns due to experience of competitive exams like Banking, Railways, SSC etc. Explaining concepts in a language and style that is easily understandable to students is the strength of Shivangi.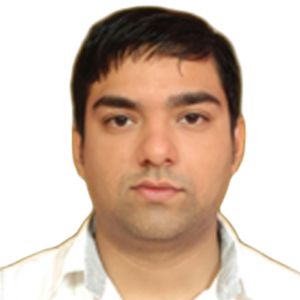 Prof. Nitin Upadhyay
Faculty
He bring a vast experience of competitive exams like UPSC, Banking, SSC, RRB. Sound knowledge of subject with more than 8 years teaching experience helps Nitin to understand students easily. Making difficult concept easy by giving daily life examples is the strength of Nitin.