Shyaam Raawool
Founder & Director
Shyaam  has 16 years of Professional & Entrepreneurial experience with corporate like Sun Pharma, Aditya Birla Group & Kotak Mahindra. His core competencies are in Talent Hunting, Recruitment, Training & Development, Business development, Strategy planning & implementations.
He is known for his creativity, whether it is in process designing or implementation of the same. Shyam is highly organized & known for his strong  people skills & excellent problem solving skill. His Persistence and assertiveness combined with tact and diplomacy always gives him an added edge over others.
Shyam is looking after the HR systems, handling employee relations, ensuring compliance with regulations, managing budgets, assessing staffing needs, hiring employees, designing training programs, and developing compensation plans.
ACADEMIA:
MBA in Human Resources
B. Sc. ( Chemistry )
LUTCF from The American College & IAIFM
Situational Leadership (SLT) from Center of Leadership Studies
The 4 Disciplines of Execution Excellence (4DX) from Franklin Covey
Prof. Pankaja Raawool
Chief Officer – Account & Admin
Prof . Pankaja is responsible for the development and execution of the company's strategic direction as well as students development & career progression.  With over 20 years' of experience in the educational sector, Pankaja  holds a Master in Arts & Bachelor of Education Degree and is a member of the  'Maharashtra Class Owner's' Association'
Prof. Pankaja has been involved across the wide spectrum of education from the secondary school system to higher education to professional competitive training for the past 20 years. At IIKD she is looking after Administrations, HR & students development initiatives
Santosh T Rawool
Managing Director- IT & E-Promotion
Santosh has 12 years of E- learning training experience with corporate like Image Institute, Pixel Dimention, and animation institute. His core competencies are in to enhance the creativity of the student.  He is known for his creativity, whether it is in Graphic, web, motion graphic designing. He is looking after E Promotion, Digital Marketing & IIKD Digital Gurukul.
ACADEMIA:
B. A.
Diploma in Multi Media
Diploma in Digital Marketing
Abhay Patil
Chief Belief Officer
Abhay has cross Functional 16 years exposure and experience in all facets – Marketing (Online Identity Management in E-commerce platform), Sales & Distribution (Pharmaceutical, Life Insurance and Video Streaming Technology), Life Insurance  Operations (Managing Underwriting Department, Underwriting Training, IT enhancement, Policy Servicing and Claims), Product Management Team (PMT) for Pharmaceuticals and Outsourcing off-shore Processes in KPO.
Being a 'VISIONARY NETPRENUER' he is very active in Social Media which help him to build his huge Social Network.
Abhay's ability to not only focus on the tasks at hand, but also to think critically about the work, help him to proactively understand the needs of the clients while at the same time acting as trusted advisor who offer the right solutions in a cost-effective and useful way thus succeeding in their deliverables.
Online Reputation Monitoring, Social Media Optimization, Personal Branding Management, Life Insurance Underwriting, Pharma – IT Marketing Liaison, Mentoring / Training and Franchise Development & Expansion are some of his area of Expertise.
ACADEMIA:
Diploma in Neuro-linguistic programming (NLP)
General Management Program from IIM, Indore
MBA in International Business & Information Technology
M. Pharm in Medicinal Chemistry
Thomas Samuel brings with him more than 25 years of industrial and business experience. An electrical engineering graduate, he is a 'hands on' man with exposure to different capital equipments businesses having managed clients as wide ranging as electricity boards, utility companies, private power producers while with Alstom. His last assignment exposed him to printing and packaging solution providers catering to the carton, flexible film and corrugated board industry. His past work has taken him to work across cultural and national boundaries with ease rounding off his personality to merge with ease into diverse working environment and cultures.
For Thomas, the devil is in the details. He has practiced this in the substantial time and energy that he has devoted to 'recruitment and training' while in his previous assignments – a very crucial aspect of organisation building in his belief. He continues to develop on this conviction with IIKD as well. Thomas believes in keeping the requirement of the end customer in focus in all aspects of working. The various initiatives of team building hold this prime requirement in perspective.
ACADEMIA:
 BSc Engg (Electrical Engg.) from REC (NIT) Kurukshetra. 1985 Graduation year.
Mukund Mulye
 Chief Public Relation Officer
25 years experience in PR position in couple of India's top organizations, Mukund has passion & dedication for his work. His relation building skill helps him to build his strong public relations . Mukund looking after planning publicity strategies and campaigns. writing and producing presentations and press releases. Dealing with enquiries from the public, the press, and related organizations. Organizing and attending promotional events such as press conferences, open days, exhibitions, tours and visits.
Mr. Ronakk Talati
Deputy Chief Officer – SSM
He is said to be go getter & the most popular person among students. He has an in depth knowledge of all Govt. Competitive exams. Diligent, helpful, optimistic, patient & inspirational – these are some traits of Ronak ..
Ms. Indra Suthar
Center Head – IIKD Vasai
We may explain Indra in single sentence Clam, cool with lot of energy. Always ready for any task , most flexible person in the team. Apart from counseling she is very particular about students attendance & their performance. Single point contact for all students for any support.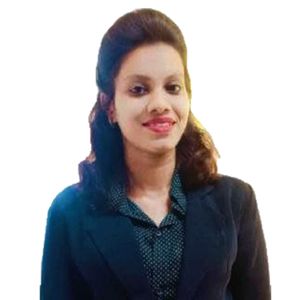 Ms. Saiyma Sheikh
Sr. Counselor
Ms. Kalpana Kukali
Digital Marketing – Jr. Executive
Ms. Nikita Singh
Jr. Counselor
Ms. Simran Sav
Jr. Executive – SSM
Prof. Amit Haldankar
Chief Officer – Traning and Development
Being an engineer Amit has a powerful analytical ability, He understand his client's need & gives appropriate solutions. Ability to forecast, active listening skills and emotional intelligence are some of the qualities which keeps Amit at the Top. Amit has worked across different functional areas, including Estimation, sales and marketing. Prior to joining IIKD, he has work experience as a Sales and Estimation Engg and Technical Sales Engg in UTC and FALCON Pvt Ltd. He is involved with IIKD  since 2017 across various departments.
Prof . Chinmay Vanmali
Faculty
Patient, caring & kind personality of the team. He is very particular about his teaching methodology, notes, teaching pattern, SOP of lecture earns him Mr Perfectionist's tag. In-depth knowledge of subject & learners, dedication to teaching, engaging students in learning makes Chinmay the most popular faculty.
Prof. Prathmesh Rasam
Faculty
Patient, caring & kind personality of the team. He is very particular about his teaching methodology, notes, teaching pattern, SOP of lecture earns him Mr Perfectionist's tag. In-depth knowledge of subject & learners, dedication to teaching, engaging students in learning makes Chinmay the most popular faculty.
Prof . Shivangi Upadhyay
Faculty
Good connect with students as she has a vast experience in the field of teaching.
She has an updated knowledge of her subject and exam patterns due to experience of competitive exams like Banking, Railways, SSC etc. Explaining concepts in a language and style that is easily understandable to students is the strength of Shivangi.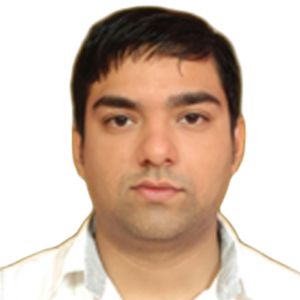 Prof. Nitin Upadhyay
Faculty
He bring a vast experience of competitive exams like UPSC, Banking, SSC, RRB. Sound knowledge of subject with more than 8 years teaching experience helps Nitin to understand students easily. Making difficult concept easy by giving daily life examples is the strength of Nitin.