Certificate Course in PSU Exam (CCPE)
One Course 40+ Government Exams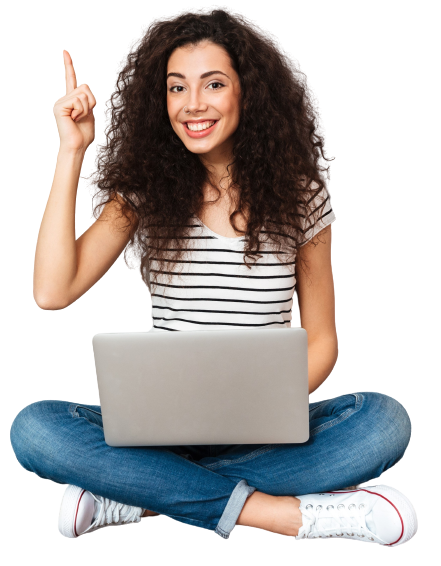 staff selection commission (sSC)
The Staff Selection Commission is responsible for conducting examinations and interviews for the recruitment of staff to various posts in the Indian government. The Commission is headquartered in New Delhi and has seven regional and two sub-regional offices across India, it functions under the Department of Personnel and Training (DoPT) of the Government of India.
SSC (Staff Selection Commission) conducts various exams every year to recruit eligible candidates for various Grades "B" & "C" posts in central government.
A candidate after selection can go in various posts of the Ministries like Finance Ministry, Home Ministry, Education Ministry, Ministry of external affairs, etc. They can also opt for Department and Offices like Income tax, Customs, Import Export, etc. depending on their performance in the examination.
SSC conducts various recruitment exams out of which few major exams are – SSC CGL (Combine Graduate Level)  – which conducts recruitment for Graduate level posts, SSC CHSL (Combined Higher Secondary Level) – which conducts recruitment for 12th level/ Higher Secondary level posts, SSC MTS (Multi-tasking Staff).
It offers a wide range of career progression opportunities for its employees, including promotion, transfer and lateral movement. SSC is a great career option for students of Vasai, Nalasopara and Virar as SSC provides great range of Salary for fresh graduate starting from 30,00 and ranging to 1 lac +.
The Exam pattern of SSC differs for all the exams i.e. SSC CGL, SSC CHSL, and SSC MTS likewise the syllabus, portion and posts also differ for SSC CGL, SSC CHSL, and SSC MTS.
why to opt SSC as a career?
Job stability & security: All central public employment are safe and evidence of recession. It's not like the private sector's hire and fire job culture. The work prospects in any public sector are comparatively unmoved by the predominant demand and supply forces on the employment market.
Career progression and promotions:  SSC conducts departmental grade-wise competitive examinations for its current employees of the central government. It is based on pure efficiency and leads to accelerated career development. Promotions are dependent on seniority and based on their expertise, staff are compensated.
Salary and Increments Unbiased wage increases:  Full economic stability is offered by government employment. The wages are amended according to the Pay Commission's suggestions. In addition, there are annual increases, and DA is also frequently updated depending on the index of inflation.
Equal opportunities for work:  The central government provides all its staff equal opportunities. There is no caste, creed, religion, ethnicity or any other parameter based discrimination. The method of recruitment and promotion policy is widely knowledge-based and transparent.
Balanced work life and social status:  An outstanding work-life balance is provided by government employment. A individual working in the central government also enjoys a worthy position in society.
This list is infinite and with each promotion and increase, the advantages continue to increase. The most prominent offerings of any public job are unbiased strategy and set working hours.
You can succeed at SSC examination with your dedication,hardwork and our best teaching methodology at IIKD and reach pinnacle of glory…
All of us once in our lifetime have travelled through train; the journey itself is fascinating, thousands of trains running through a complex and accurate system. It's a different and unique experience once you get to know this dense communication network of railroads in depth, various departments with various tasks combining their efforts to serve crores of people across the country. The Indian Railways is almost 150 years old providing employment to many crores of people till date and will continue to offer so. Indian Railways is a golden opportunity for young aspirants looking to work in an ever growing industry and building a strong career.
The Railway Recruitment Board (RRB) is responsible for selecting candidates for the Indian Railways. It is a government body that is responsible for conducting examinations and interviews for the recruitment of new employees. The RRB has a website where candidates can apply for jobs, check their eligibility, and find out more about the recruitment process.
Railway Recruitment Board (RRB) conducts Railway NTPC (Non-Technical Popular categories) every year to recruit eligible candidates for various departments in Railway.
A candidate can apply for various posts like Junior Clerk cum Typist, Accounts Clerk cum Typist, Junior Time keeper, Trains Clerk, Commercial cum Ticket Clerk, Traffic Assistant, Goods Guard, Senior Commercial cum Ticket Clerk, Senior Clerk cum Typist, Junior Accountant cum Typist, Senior Time keeper, Commercial Apprentice & Station Master in various Zonal offices of Railway.
Indian railways is one of the largest employers in the country, with over 1.3 million employees. It offers a wide range of career options, from engineering and maintenance to operations and customer service. If you're looking for a challenging and rewarding career, Indian railways is the place for you. Learn more about the different career options available and find the perfect fit for you.
IIKD provides comprehensive training for SSC & Railways where students are trained with IIKD's CASME training methodology which has also been awarded by Research Excellence and Academic Award. IIKD focuses on overall grooming of candidate, covering all the major aspects required to crack the exam and also helping them to achieve their promotions.
RBI, SBI, IBPS & RRB (Banking)
Become an Officer through IIKD's Holistic Training Methodology
For Speed & accuracy(Mobile APP)
Video Lectures for additional assistance
Computer Lab for Online Practice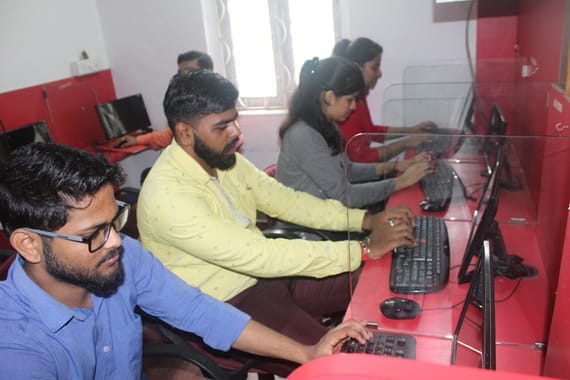 +91-7888161904 / 0250-2333006
279/280 Veera Apartment, Near Plat Form No 1, Anand Nagar, Above Axis Bank ATM Vasai West, Vasai West, Maharashtra 401202