Do you want to upgrade your career in digital marketing? Great choice!! I can help you out to start you career without hesitation.
It's never too late for anyone to know the exciting world of online marketing. You can start your career in digital marketing by learning the required skills using online resources and by serving clients from your comfort zone.
Why digital marketing is a good career option to choose?
Yes digital marketing is a great career choice! Because we are living in digital world and marketing terms are moving to digital advertising and differ from traditional marketing channels.
In a present time every company need to improve their online visibility. The digital economy is moving fast and there is no best time to get into it and the fact is that you don't need to be present in their location you can start your own businesses and work as full time freelancers. It's a competitive industry but there are some simple steps to get into it:
1) Learn basics of digital marketing
The first obvious step is to understand what is digital marketing and the main components to know online presence. Sometimes digital marketing is known as a key to describe the process of marketing on the internet.
It has a lot of component that covers almost all area of online promotion. You need to know that it's not a single process but it has a number of channels that can participate in digital marketing campaigns.
Digital marketing has following channels to participate in:
Online Marketing Channels

Offline Marketing Channels

Search Engine Marketing        

Affiliate Marketing

Pay- Per Click Marketing         

Mobile Marketing

Social Media Marketing          

Video Marketing

Website Marketing                  

Content Marketing

Email Marketing

TV Marketing

SMS Marketing

Radio Marketing

Billboard Marketing
Search Engine Marketing : Contain two parts Search engine optimization(organic reach ) and paid search advertising
Social Media Marketing: Marketing on social media platforms like Facebook, Instagram etc.
Website Marketing: to promote your products and services through website on the internet.
Email Marketing: Product & services marketing via email.
Mobile Marketing: On the various app stores (Google play store, Apple Store).
Video Marketing: Marketing Through video channels like YouTube, vimeo and other channels.
Affiliate Marketing: Get commission on each sales by promoting other people's products.
Content Marketing: Marketing through content like Blog Writing & more.
2) Start Your own website
Once you have completed with your basics, next step is to get into the world of digital marketing by practicing. The best way to apply all the concepts of digital marketing is to build your own website.
Digital marketing is highly measurable and practical. It's not enough to know the theory of SEO and Social media you should know how to apply the concepts in practice. When you will start building your own website you learn all the concepts of digital marketing, throughout your digital marketing career you will asked to promote different kind of websites to increase their organic traffic(SEO) and sales through PPC and Social Media Marketing.
3) Go for SEO(Organic Traffic)
You can not continue your career in digital marketing if you are not good at SEO. The first basic step in digital marketing is learning and implementing seo concepts and then go for other skills.
What is SEO?
With SEO we generally learn how to build a websites which will be more interact with users as well as search engines. Either you apply the same SEO concepts to implement Google Ads and Facebook paid campaigns or you will become an expert in SEO strategy that go from 0 to 100k visits per month organically.
Become SEO Expert is a great career option to choose, once you have completed with your seo then you can go for the rest.
A blog is a part of website that mainly focus on written content. In this era you mostly hear about news blogs or celebrity blog sites which attract more people. Bloggers frequently write from personal perspective that allows them engage with readers directly and also let you to interact with them by sharing ideas. With this connection you can build trust with your readers.
Having the trust and loyalty of your readers also opens the door to make money from your blog. Blogging is an excellence way to show your proficiency and help you learn by doing.
5) In depth knowledge in Google Ads
Google ads is a Google's online advertising platform, Google ads (earlier known as Google AdWords) will be a part of your job responsibility as a digital marketer to promote products and services in the different websites on the internet.
The fastest way to obtain the necessary skills is to get Google ads certification. In this program you can create online ads to reach people who are interested in exact product and services that you offer. You can choose where your ad appears and set a budget that comfortable for you.
6) Come up with Social media
As a digital marketing specialist you need to understand how brands interact with people on social media (Facebook, Instagram, Pinterest, Linkedin, Twitter and more).
Facebook is one of the great social network and important tool for any digital marketing campaign. Get into organic reach on Facebook is getting harder so only way is to learn their advertising platform. If you have already caught the steps above and have deep knowledge in SEO and Google Ads then it is easy to understand how Facebook ads campaign run in real time.
Join a networking groups:
There are numerous groups on Facebook as well as LinkedIn you can join the similar groups for more engagement on your social networks. Using Networking groups allows you for more organic reach on your social channel.  
7) Understand Google Analytics
Apart from learning digital marketing tools to generate traffic you need to understand the analytics. All campaigns should be measurable and that is key point of digital marketer.
You need to understand that how many people viewed your campaign, how many people clicked on it and how many conversion they generated. You need to know how to measure the efficacy of a campaign and analyze the result. It will be useful for helping you build your blog too.
8) Stay Connected with latest trends
The movement of things getting faster in this digital era and you need to be up to speed with the changes. Google is situating hundreds of changes allied to organic and paid searches every year and the Facebook algorithm is persistently changing.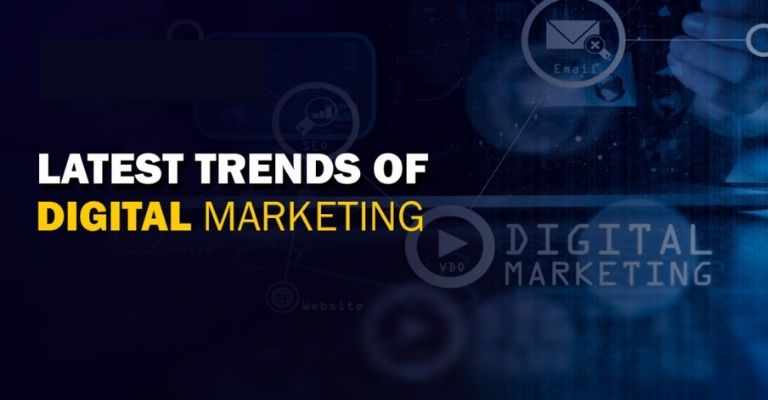 So, if you decided to continue your career in digital marketing then you need to understand that learning will become your daily activities. You should spent 20-30% of your time on reading about industry updates, learning new tools and stay up to date with latest trends going through in digital marketing.
9) Get in touch with real internship
The best way to grow your skills and experience fast is to join an agency as a digital marketing intern. It is highly recommended because you should know the concepts of modern digital world and how to work with clients.
If you have decided to start your career as a freelancer in digital marketing then without having experience in a company will be more difficult to figure out everything from scratch.
The experience you will get working with experts and on multiple projects will help you to generate more traffic. Working with clients is different from doing digital marketing to your own websites and you should understand the difference.
10) Become an expert in digital marketing tools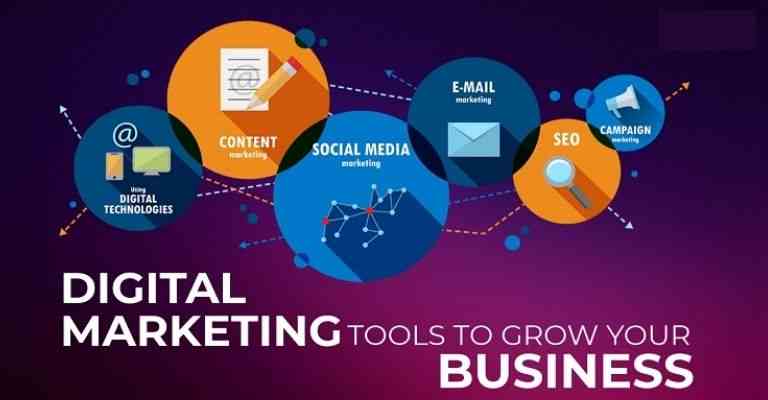 If you became expert in Google analytics you should also learn about different digital marketing tools. When you will be promoted to digital marketing manager you need to manage a team of digital marketing specialist. The only way to control multiple projects at a time is to use different kind of tools.
The best tool will help you to create dashboard for all networks and valuable reports to clients. There are lot of tools are available, and although they are not free but once you become expert I particular tool then the investment will be paid off in return.