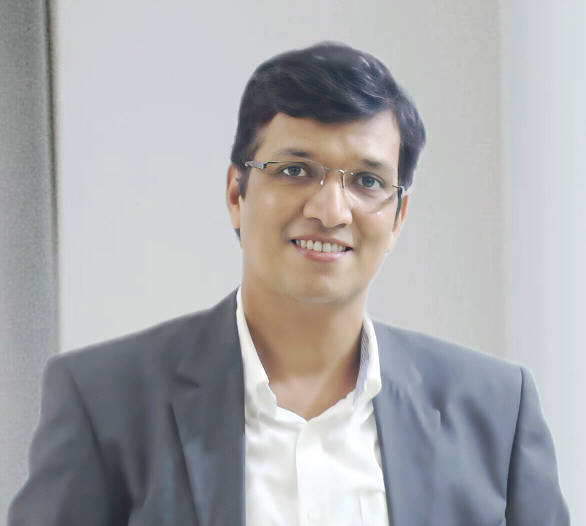 Career Analyst and Life Skill Trainer
MBA (HR), B.Sc, LUTCF (American College & IAIFM), SLT (Center of Leadership Studies), 4DX (Franklin Covey), Certified Career Counselllor, Corporate Trainer, Soft Skill Trainer, Mentor
Shyaam Raawool, who had stepped into this Professional and Entrepreneurial World 22 years ago and had worked for corporates like Sun Pharma, Aditya Birla Group & Kotak Mahindra , is now the Founder and Director of Indian Institute Of Knowledge And Development (IIKD Gurucul), which is one of the most trusted brands for training and development for employment. He has completed MBA in Human Resources, besides completing  BSc.( Chemistry ) and has achieved many other degrees such as :-
LUTCF from The American College & IAIFM
Situational Leadership (SLT) from Center of Leadership Studies
The 4 Disciplines of Execution Excellence (4DX) from Franklin Covey.
He has received four prestigious awards in the last four consecutive years for his exceptional work in the educational sector. His core competencies lie in Talent Hunting, Recruitment, Training & Development and career counseling.
He is exceptionally skilled in aiding students in building their future educational or career paths. He has trained and counselled more than 20,000 students until now. He typically helps students evaluate their abilities and interests, overcome challenges and obstacles, and develop necessary skills. Moreover, he also mentors them in learning the employability traits and improve their personalities, in order to progress in this competitive era.
4.8 out of 5 stars (based on 20 reviews)
Amazing session. Got clear idea of my GOAL. Thanks a lot Sir
Real life agenda, Which made me rampage to speak !! Surely waiting to learn more.
It was very nice and excellent thank you for giving us a nice suggestion about education
How can I get UPSC exam pass