"Navigate the world of bank exams with ease! Learn how to identify less challenging exams and prepare effectively for success."
I. Introduction-
Bank exams are pivotal in the finance sector, offering a gateway to rewarding careers. But which bank exam is easy, and how can you maximize your chances of success? In this guide, we'll delve into the nuances of bank exams, understanding their difficulty levels, and equipping you with the knowledge to make informed choices.
II. Understanding Bank Exams-
Bank exams are standardized tests designed to evaluate candidates' knowledge and skills in the financial domain. They play a crucial role in determining eligibility for various positions in the banking sector. At IIKD (Indian Institute of Knowledge and Development) we provide you with our excellent and well versed faculties who will train you to crack any bank exams with ease and efficiently. Joining out bank exam classes can help you to prepare for your exams.
What Makes a Bank Exam Easy?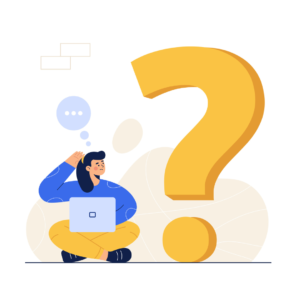 Clear Exam Pattern:
Clarity and Predictability: A straightforward exam pattern provides clear guidelines and expectations regarding the format and content of the exam. This allows students to know what to expect, reducing anxiety and uncertainty. They can focus their efforts on specific topics and skills that will be assessed.
Efficient Study Planning: With a clear understanding of the exam pattern, students can create a structured study plan. They can allocate their time and resources more efficiently, prioritizing the areas that will have the greatest impact on their performance in the exam.
Targeted Learning: A straightforward pattern enables students to target their studying to match the exam's requirements.
Resource Selection: Students can choose study materials and resources that specifically cater to the exam pattern.
Limited Syllabus:
Clear Focus: A concise syllabus typically outlines the essential topics, concepts, and learning objectives that students need to master. This clarity allows students to concentrate their efforts on core subject matter without being overwhelmed by extraneous details or peripheral information.
Time Efficiency: With a concise syllabus, students can allocate their study time more efficiently. They don't need to spend excessive hours covering a broad range of topics, which can be time-consuming and exhausting.
Low Competition:
Higher Success Rates: Lower competition typically means a higher chance of success. With fewer candidates to compete against, your odds of passing the exam and securing a job in the banking sector improve.
Reduced Stress: In highly competitive exams, candidates often face intense pressure and stress due to the sheer number of applicants vying for limited positions. In contrast, less competition can result in a more relaxed and manageable testing environment.
Popular Bank Exams in India:
SBI PO/Clerk: (The State Bank of India)
SBI Probationary Officer (SBI PO) Exam:
Difficulty Level: Moderate to High
SBI PO is one of the most prestigious exams conducted by the bank. It involves a three-tier selection process, including preliminary, mains, and interview phases. The exam assesses candidates on their English language, quantitative aptitude, reasoning ability, and general awareness.
Difficulty Level: Moderate
The SBI Clerk exam is conducted to recruit clerical staff in various branches of SBI. It consists of two phases: Preliminary and Mains. The difficulty level is generally considered moderate, with a focus on English language, quantitative aptitude, reasoning, and general awareness.
IBPS PO/Clerk: (The Institute of Banking Personnel Selection)
IBPS Probationary Officer (PO) Exam:
Ease of Access: Moderate
The IBPS PO exam is one of the most sought-after exams in India. It assesses candidates' knowledge in English, quantitative aptitude, reasoning ability, and general awareness. It is accessible to graduates from various backgrounds, and the competition level is moderate to high.
Ease of Access: Moderate
The IBPS Clerk exam is conducted to recruit candidates for clerical positions in public sector banks. It typically assesses candidates on subjects like English language, numerical ability, reasoning ability, and general awareness. The exam is accessible to candidates with a minimum educational qualification of a bachelor's degree.
RBI Grade B:  (The Reserve Bank of India)
The Reserve Bank of India (RBI) Grade B exam is a highly competitive examination conducted to recruit officers for various positions in the RBI, India's central bank. This examination is known for its prestige and the challenging selection process. Here's an overview of the RBI Grade B exam and the challenges associated with it:
Overview of RBI Grade B Exam:
Phases of Examination: The RBI Grade B exam is typically conducted in three phases:
Phase-I: Objective-type test with sections on General Awareness, English Language, Quantitative Aptitude, and Reasoning.
Phase-II: A combination of objective and descriptive tests covering Economic and Social Issues, English Writing Skills, and Finance and Management.
Phase-III: Interview.
Competition: The RBI Grade B exam is highly competitive, with a large number of candidates vying for a limited number of vacancies. This intense competition makes it challenging to secure a spot in the final selection.
Challenges Associated with RBI Grade B Exam:
Vast Syllabus
High-Quality Preparation
Economic and Financial Awareness
Time Management
Descriptive Writing
Interview Process
Changing Exam Pattern
Limited Vacancies
LIC AAO/Assistant:  (The Life Insurance Corporation of India)
LIC Assistant Exam:
Suitability for Beginners: High
LIC Assistant is an entry-level position, and the exam is well-suited for beginners. It involves a two-stage selection process – Preliminary and Main exams – followed by a regional language proficiency test. The syllabus includes topics like numerical ability, reasoning, English language, and general awareness, making it accessible for candidates with basic knowledge.
LIC AAO (Assistant Administrative Officer) Exam:
Suitability for Beginners: Moderate to High
LIC AAO is a higher-level position, but beginners can still apply. The exam assesses candidates' knowledge in subjects like reasoning, quantitative aptitude, general knowledge, and insurance and financial market awareness. While the level of competition can be high, dedicated beginners can excel with proper preparation.
How to Choose the Right Bank Exam:
Choosing the right bank exam involves a thoughtful self-assessment of your abilities, interests, and career goals. IIKD is a leading Bank Exam Coaching Classes in Vasai, Virar. IIKD provides you with ibps po classes, sbi po classes, rrb classes.
Here's a guide to help you self-assess and make an informed decision:
Consider your interests and passions. Are you interested in finance, economics, customer service, or management roles within the banking sector? Identifying your areas of interest will help you choose an exam that aligns with your passions.
Assess Your Educational Background:
Examine your educational qualifications and strengths. Some exams may require specific degrees or subject backgrounds, while others may have more flexible eligibility criteria. Ensure that your educational background matches the requirements of the exam you're considering.
Evaluate Your Quantitative and Analytical Skills:
Bank exams often assess candidates' quantitative and analytical abilities. Evaluate your strengths and weaknesses in these areas. If you excel in mathematics and have strong analytical thinking, you may be suited for exams that emphasize these skills.
Reflect on Your Communication Skills:
Communication skills are vital in the banking sector, especially for customer-facing roles. Assess your proficiency in written and spoken English, as well as your ability to convey ideas effectively. Consider exams that align with your communication strengths.
Consider Your Work Experience:
If you have prior work experience, think about how it relates to the banking sector. Your professional background can be an asset in certain bank exams, such as specialist officer roles. Consider exams that value your specific work experience.
Evaluate Your Aptitude for Competitive Exams:
Bank exams are competitive and require focused preparation. Reflect on your aptitude for competitive exams by considering your study habits, discipline, and commitment. Determine if you are willing to dedicate the necessary time and effort to succeed.
Assess Your Career Goals:
Define your long-term career goals in the banking sector. Do you aspire to become a manager, a specialist in a particular field, or work in customer service? Your career objectives will guide your choice of the right bank exam.
Analyze Your Risk Tolerance:
Bank exams vary in terms of competition and difficulty. Analyze your tolerance for competition and stress. If you prefer a less competitive environment, consider exams with a lower applicant-to-vacancy ratio.
Seek Guidance and Advice:
Consult with mentors, career counselors, or individuals working in the banking industry. Their insights can help you understand the job roles, career prospects, and the suitability of different bank exams based on your abilities and interests. Here at IIKD, we provide you with our expert career counselors who will help you and guide you towards the right path. Here we conduct a Psychometric test which helps an individual to figure out which career stream would be perfect/suitable for them.
Before finalizing your decision, take mock tests or sample questions from different bank exams. These practice tests can give you a feel for the types of questions and the difficulty level associated with each exam.
Consider Multiple Options:
It's okay to consider more than one bank exam if you have diverse interests and skills. You can apply for multiple exams simultaneously to increase your chances of success.
Why IBPS RRB is Considered Easy
The IBPS RRB examination, conducted by the Institute of Banking Personnel Selection for Regional Rural Banks, is often perceived as an easier path to a banking career compared to other competitive exams. Here's why: In the competitive world of banking exams, IBPS RRB stands out as a relatively easy option.
Syllabus: The syllabus of IBPS RRB is more focused and limited compared to other banking exams, making it more manageable for candidates.
Marking Scheme: The lenient marking scheme of IBPS RRB means you can secure a good score with fewer correct answers.
Competition Level: While the competition is still fierce, it's generally less intense than exams like IBPS PO or SBI PO.
Success Rates: Statistics show that IBPS RRB has a higher pass rate compared to many other banking exams, making it a favorable choice for many aspirants.
In conclusion, the IBPS RRB examination offers candidates a relatively easier path to a banking career when compared to its counterparts. With the right strategies and effective preparation, success in this exam is well within reach.
Remember that the right bank exam should align with your abilities, interests, and career goals. Take your time to self-assess, research, and make an informed decision. Your choice should reflect your strengths and passions, ultimately leading to a successful and fulfilling career in the banking sector.
.